Here's how your 12.12 shopping sprees can help support causes you care about
Here's the thing: Despite our best efforts, we've probably turned to retail therapy more times than we can count as a way to help us get through the year (the long list of ceramics we've "mined" and other impulse buys that made us happy is enough proof of this). 
While we've been doing shopping sprees as a way to support small businesses that need it the most, we've also begun paying a little more attention to businesses that use their platform to support worthy causes. Over the past few weeks, we've seen some of our favorite restaurants and local eco-friendly brands donate proceeds from their products towards typhoon relief efforts and charities that provide support to communities that need help getting through the pandemic. 
Today, we're adding a few more stores that support causes we care about, like animal welfare and support for local farmers, just in time for 12.12 sales.
Eyewear that helps protect your eyes and frontliners 
By now, you've probably heard about the pros and cons of being exposed to our laptop and smartphone screens (and the blue light they emit) for longer periods of time. While we can't really avoid being glued to our screens for most of the day, what we can do is try to minimize its effects on our eyes.
Enter Peculiar Eyewear, the first local brand to focus on computer eyewear. Since 2015, the brand has been producing a wide range of affordable frames equipped with anti-radiation blue shield lenses. Recently, it partnered with news anchor and broadcast journalist Ces Drilon to release eyewear she designed.
Beyond providing affordable eyewear, part of Peculiar's profits go towards providing resources to communities that need help the most. Earlier this year, the brand donated personal protective equipment like face shields, UV400 visors and goggles for medical staff through the Office of the Vice President's relief efforts.
Peculiar also launched the "Peculiar Art – Shop With Care" initiative, where a portion of proceeds from online orders goes towards providing recreational activities to children in need. As of writing, 2,000 kits have been donated through this project.
This year, the eyewear brand launched "Project: Thank You, But Not Ours." With every purchase on its website, Peculiar sends a free face shield to customers and encourages them to share it with frontliners or individuals who need it more.
Board games that bring smiles to your family and furry friends
With more people looking for ways to keep themselves entertained (that don't involve phone or TV screens), board games have had a massive resurgence. Aside from the fact that they're a great way to give your brain a little workout, they also give you an opportunity to form deeper connections with your loved ones.
If you're looking for places where you can stock up on board games, Luxxe Angels is your best bet. Since 2016, the online brand has been making a variety of party games and toys accessible to young children everywhere.
Aside from helping provide joy to people at home, Luxxe Angels has been partnering with communities that help provide care for children. To date, the brand has donated toys and other products to children living on the streets and those battling terminal diseases like cancer.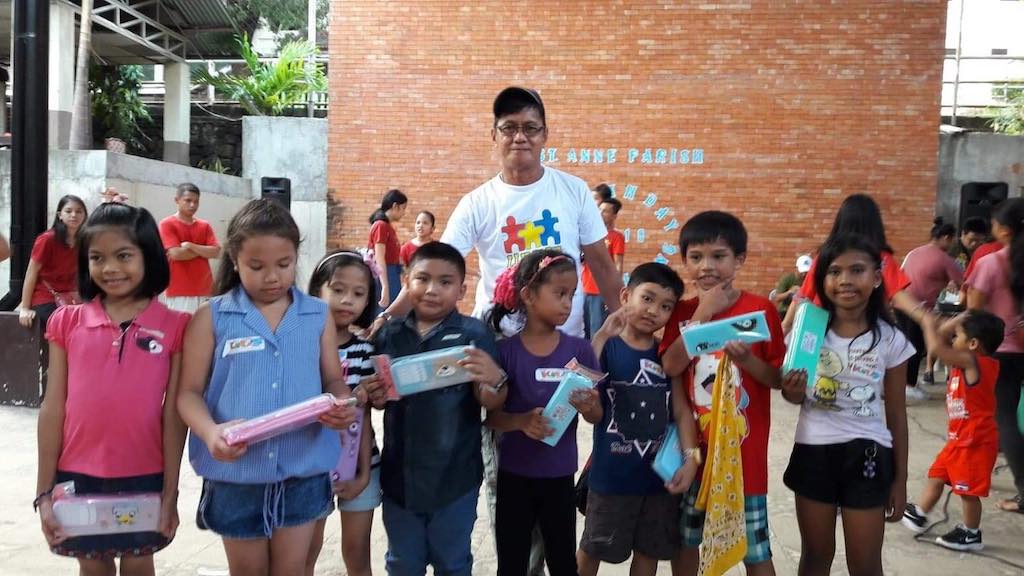 It has also shown its willingness to help our furry friends. Luxxe Angels is currently preparing to launch its Trap-Neuter-Vaccinate-Return campaign this month, which will provide funds for vaccinations, neutering and spaying for stray animals and house pets.
If these sound like good causes and stores to support, sign up for a Lazada account to access good deals from their shops. From Dec. 12 to 14, the e-commerce app will be holding their 12.12 Grand Christmas Sale.
Header photo by Dylan Gillis on Unsplash
Get more stories like this by subscribing to our weekly newsletter here.
Read more:
Get in, we're going shopping—online. These IG shops can help you tick off your wishlist
A guide to safe online shopping in the time of COVID-19
Instagram said #SupportSmall businesses and so should you, here's how
By : GELA SUACILLO
Orogninal Content here : https://nolisoli.ph/90199/lazada-12-12-sale-businesses-sponsored/